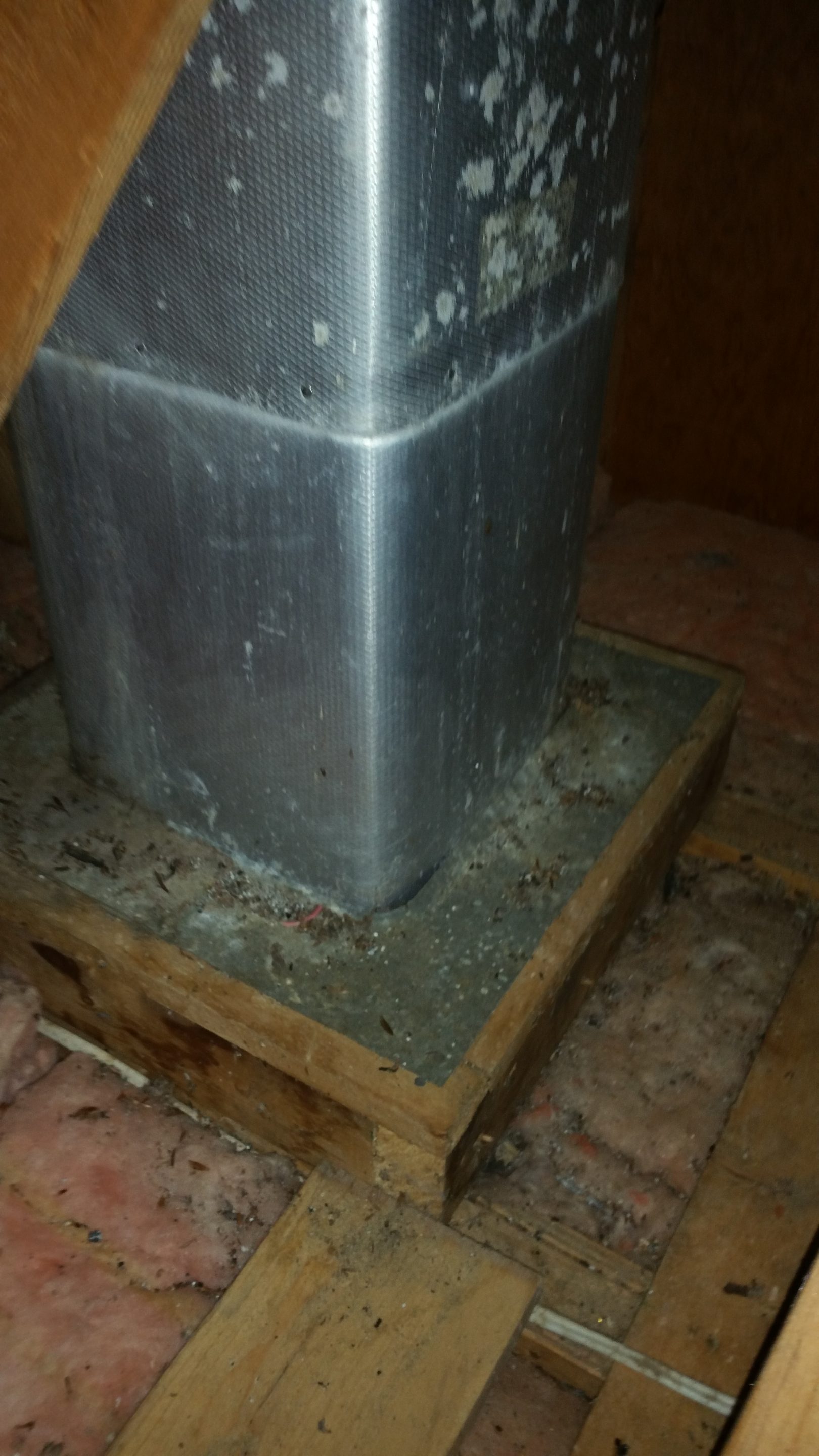 The chimney shown at left was in a cottage in Muskoka, an Oliver MacLeod Square A chimney.  Made in Orillia perhaps 40 years or so ago.  However the chimeny never did meet the CSA S629 standards; for Factory Builty Chimneys; and hence was discontinued.
If you have a cottage or home with similar looking chimney, give us a call.  It will not meet code, will not be acceptable in any WETT inspection and should NOT be used.
We can come and review your situation, provide some suggestions, ideas and costs to offer a replacement.
If we do replace the chimney, we very likely will suggest ICC EXCEL chimney, one of the premium chimneys on the market today.  One of the only chimneys on the market today that is actually guaranteed for life!  The consumer grade chimneys purchased at the box stores often have zero warranty – none at all – other than against manufacturer defects.
With WETT Certified Inspectors and Technicians we are able to not only provide assistance in identifying what is not acceptable, but in also providing a new code compliant solution at a price which is competitive.
This particular chimney on left was replaced with a new one, however in the same area of Muskoka it is easy to see several other cottages with the same chimney!  Call today and we would love to help!