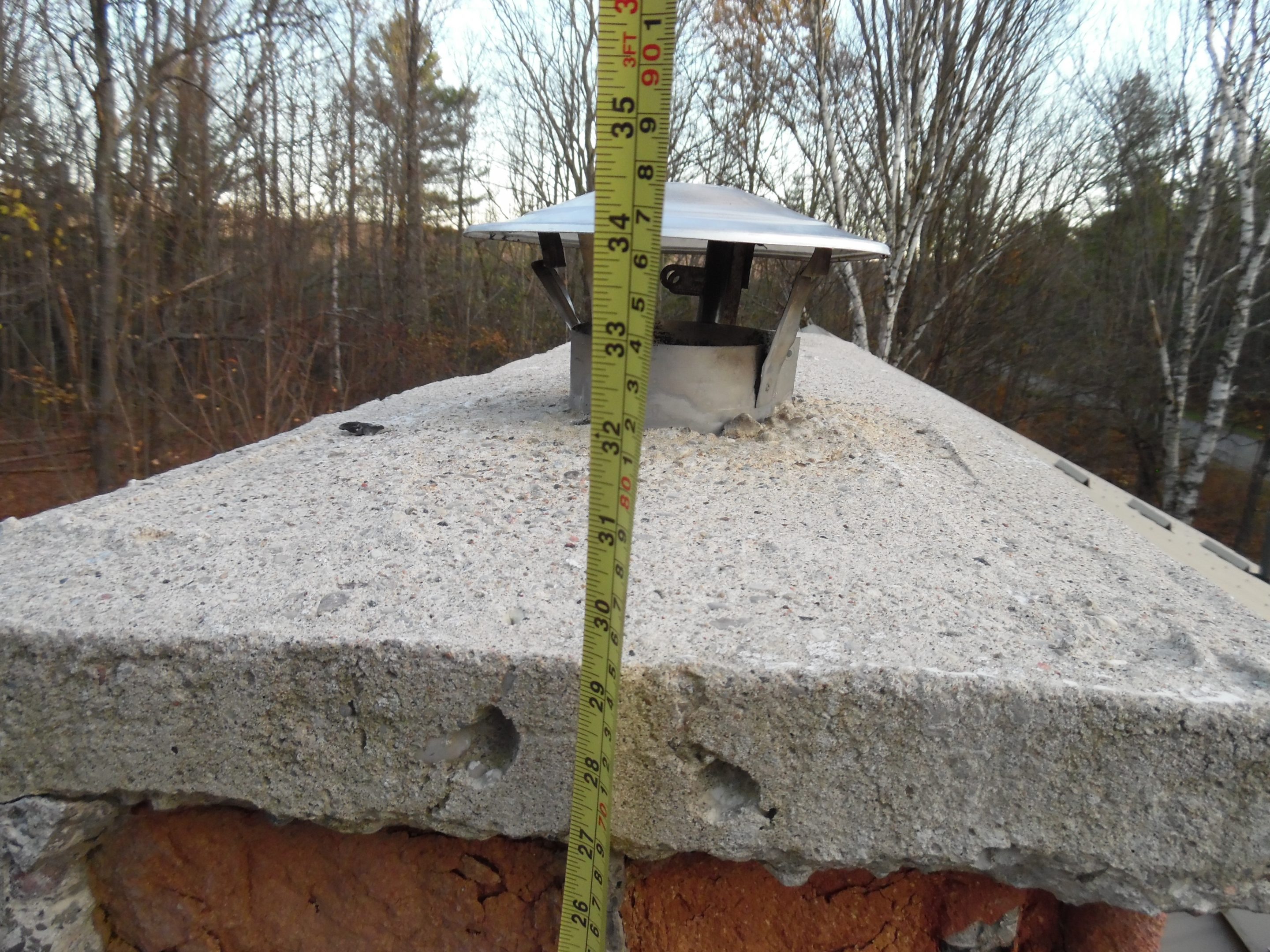 So you just put an offer on a new home!! Or maybe you have moved in already! Exciting times. And you have a fireplace or wood stove!! Nothing is nicer than snuggling up in front of a fireplace with a bottle of wine and chocolates on a cold day. Or maybe it is the warmth daily from the wood-stove in the corner.
But wait.. is it okay to use? Your insurance company or realtor maybe has told you that you need a WETT Certificate.
Well let's get one thing straight first, there is and never was such a thing as a WETT Certificate – or WETT Certification of a system. Nobody can certify your system – masonry fireplaces and chimneys are NEVER certified units – and any certified wood stove is done in a lab by a specialized testing facility and not in the field.
However there are Certified individuals who can inspect and report on your system for code compliance. There are three levels of inspection, Level 1, 2 and 3, each with its own limitations. Further to this, only specific certifications permit specific testing.
The Level 1 can be performed by any WETT Certified individual – the BASIC Inspector, Technician, Chimney Sweep or Comprehensive Inspector. The BASIC Inspector can ONLY perform a Level 1 inspection. The Technician or Chimney Sweep a Level 1 or 2, and the Comprehensive Inspector a Level 1, 2 or 3.
Sadly many only get a Level 1, a very basic visual inspection of the outside of the system. No real inspection of the unit itself or the chimney. Why? Simply because that is all the inspector is able to perform! Therefore in reality many/most inspections for new buyers are completely meaningless when it comes to actually checking the system and finding any real risks or hazards to the homeowner. Most problems are inside, deep inside. That is why the NFPA-211 states that a Level 2 Inspection should be done for any land-transfers or real-estate transactions. That is because the Level 1 simply does not provide the necessary level of protection a homeowner needs – and frankly I am surprised that any insurance company would accept it.. it simply shows the lack of knowledge in the industry or the insurance companies would very quickly change what they need and expect as they are about risk mitigation – and a Level 1 only goes part way there.
That's why we offer and perform Level 2 inspections – to provide PEACE of MIND. Now keep in mind that a Level 2 will also almost always require a sweep to ensure we can see everything inside the pipes.
When we perform an inspection we:
– perform a visual inspection of all accessible areas of the installation
– inside the firebox
– above the baffle or damper and smoke chamber area
– chimney flue from bottom to top with CCTV camera
– exterior of chimney
– we may perform a smoke test
– full inspection to ensure code compliance – fire code – building code – several CSA codes
– full written report with photographs – generally ranging between 10 and 25 pages in length
– recommendations on any items which need monitoring or repairs
We have WETT Certified Advanced Chimney Sweep – WETT Certified Advanced Technician and WETT Certified Comprehensive Inspector available.
Back to the question originally asked, "Do I Need A WETT Inspection?" The simple answer is "YES – and a Level 2 Inspection".  Using a wood burning system without having it inspected by a certified professional can be very risky and even dangerous. Call today and get PEACE of MIND.