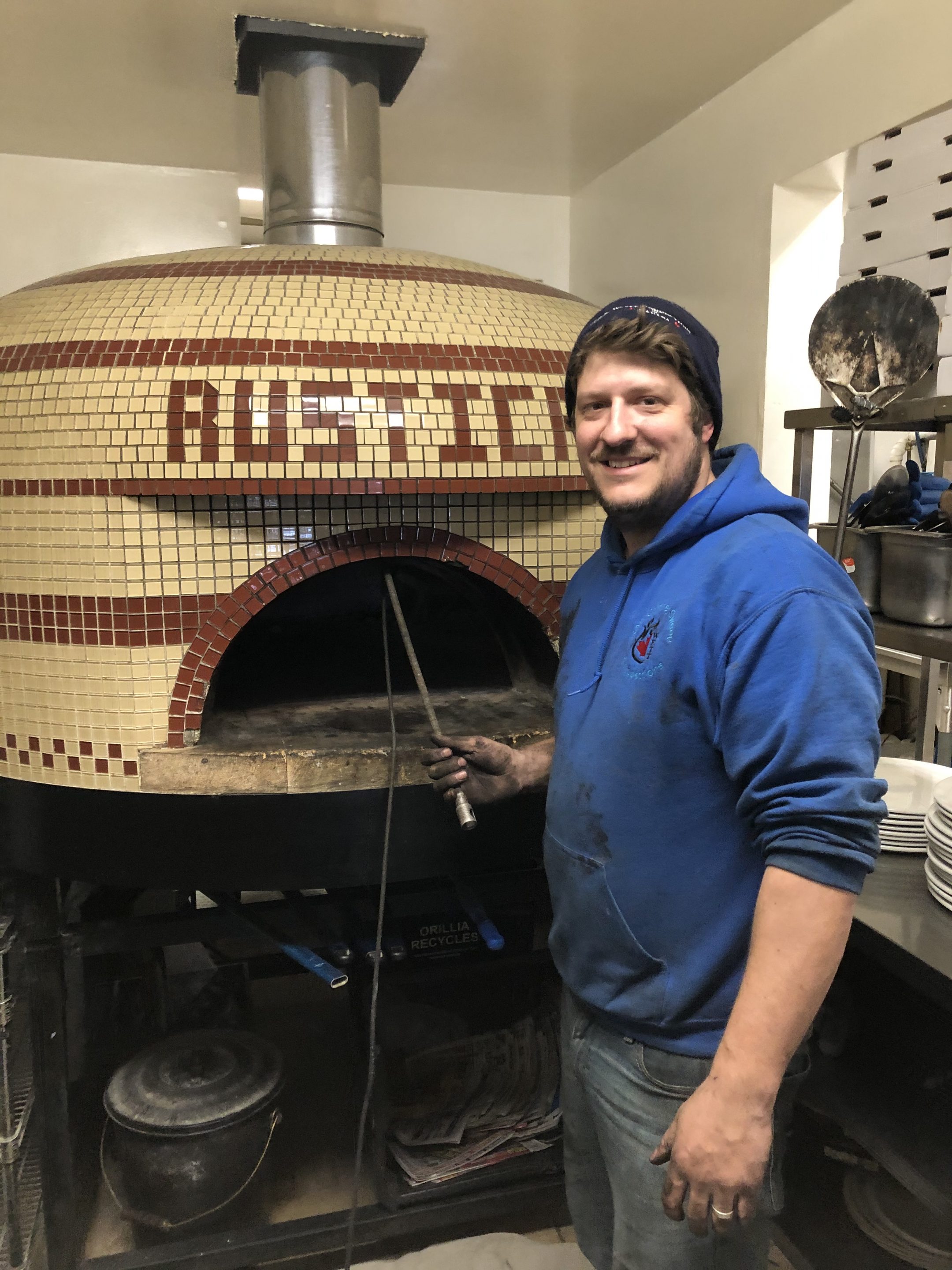 Wood fired pizza ovens need cleaning.  Anything with solid fuel needs clean chimneys.  Actually oil furnaces and appliances need cleaning as wall and can actually be dirtier than many wood burning systems. 
Back to wood fired pizza ovens.  Some own their own at the cottage and we clean those as well.  This particular one was in Orillia however we also clean them in Huntsville, Bracebridge, MacTier, Gravenhurst and MIdland.
Regardless of the pizza oven or the size, we can install the chimney, maintain the chimney, inspect or clean the system.  
In this particular oven, Cody has the camera up the chimney in this picture, we often will use the chimney camera to ensure we have done the job properly – as should any sweep if they are unable to clearly see.
We cleaned this from the roof level, however as in any cleaning the soot will fall down into the system and needs to be properly removed.  We had drop clothes over he entire inside and used special vacuum systems to remove the soot from the top of the oven.
With a WETT Certified Advanced Chimney Sweep, WETT Certified Advanced Technician and WETT Certified Comprehensive Inspector we can assist you.