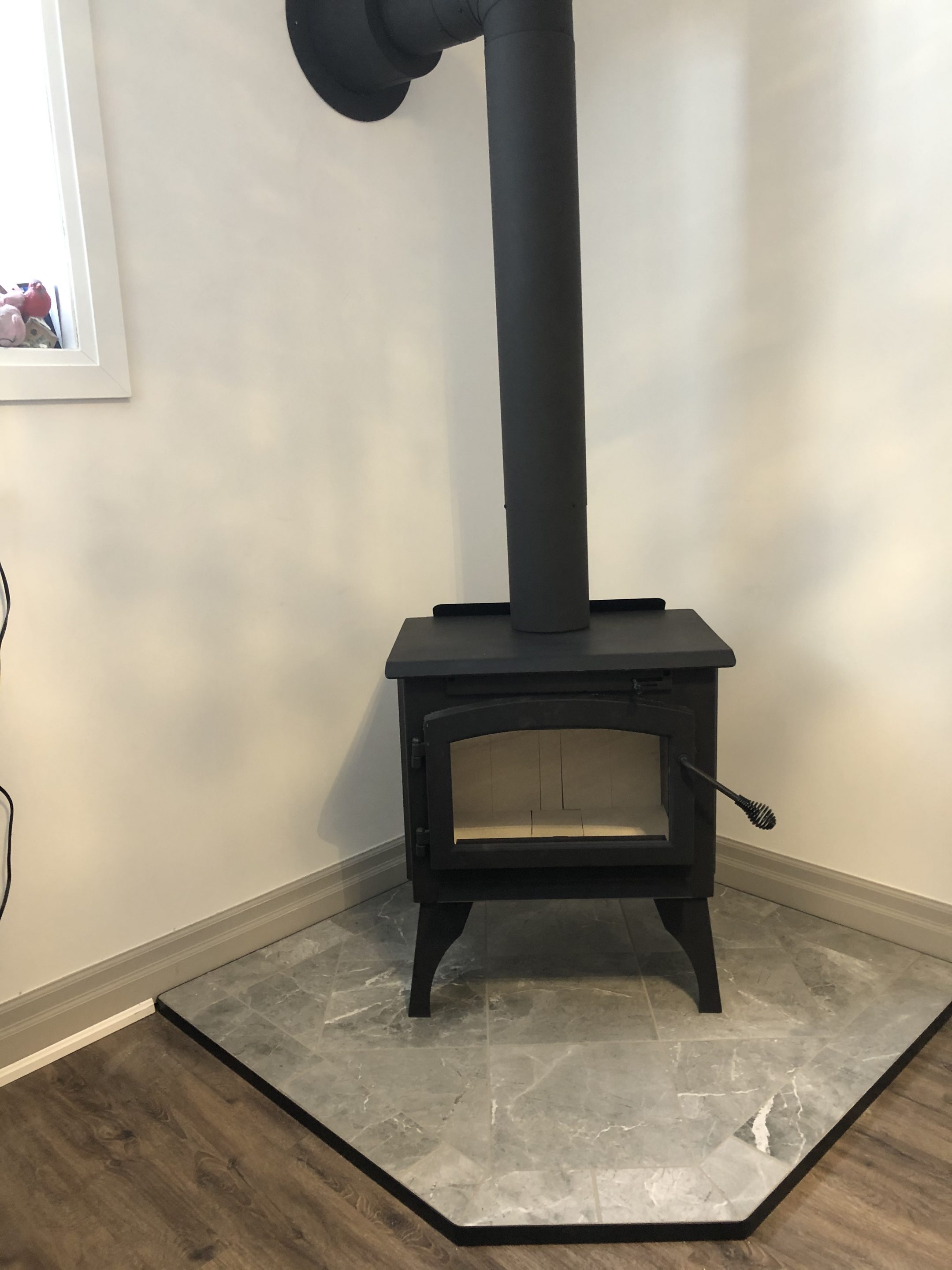 A new Napoleon wood stove, along with pad, pipe and chimney.
We always believe the customer comes first, which is why we provide the very best chimney and black pipe available on the market.  
No not all chimney is the SAME?  Customers who have seen the chimney and who have in the past have installed their own are immediately surprised and impressed.  It really is that much better!  And not only in looks, weight and size but also in performance.  Yes it does work better.  It is the ONLY chimney and black pipe with lifetime warranty – in fact the consumer grade chimney you buy at the big box stores has ONLY a warranty against manufacturers defects – essentially once you install it the warranty is over.   Now there are limitations on the warranty of the chimney and pipe – one being it MUST be installed by a WETT Certified Technician.  That is their protection to ensure it is done properly. 
We have WETT Certified Advanced Technician, Advanced Chimney Sweep & Comprehensive Inspector to help you.