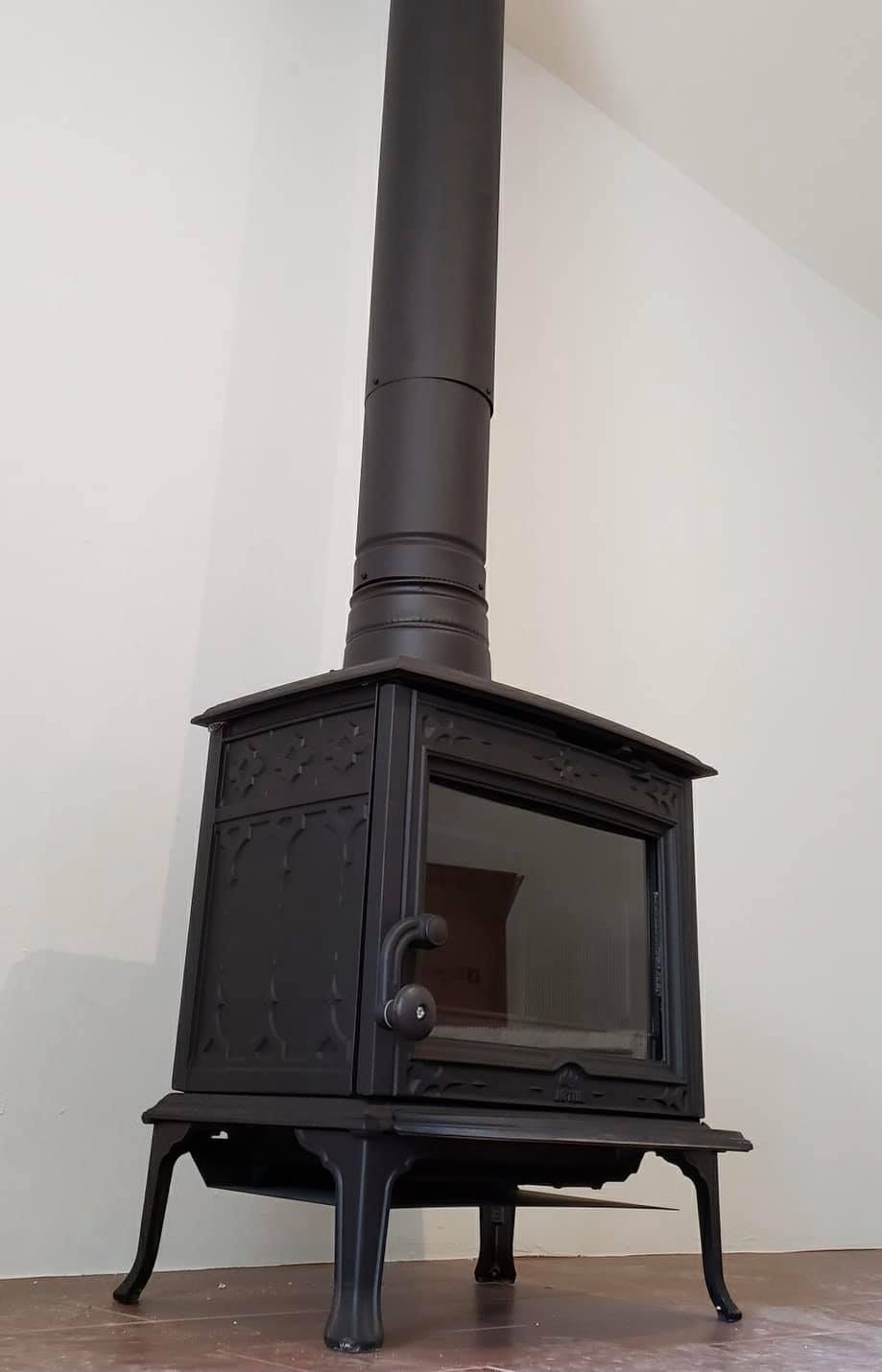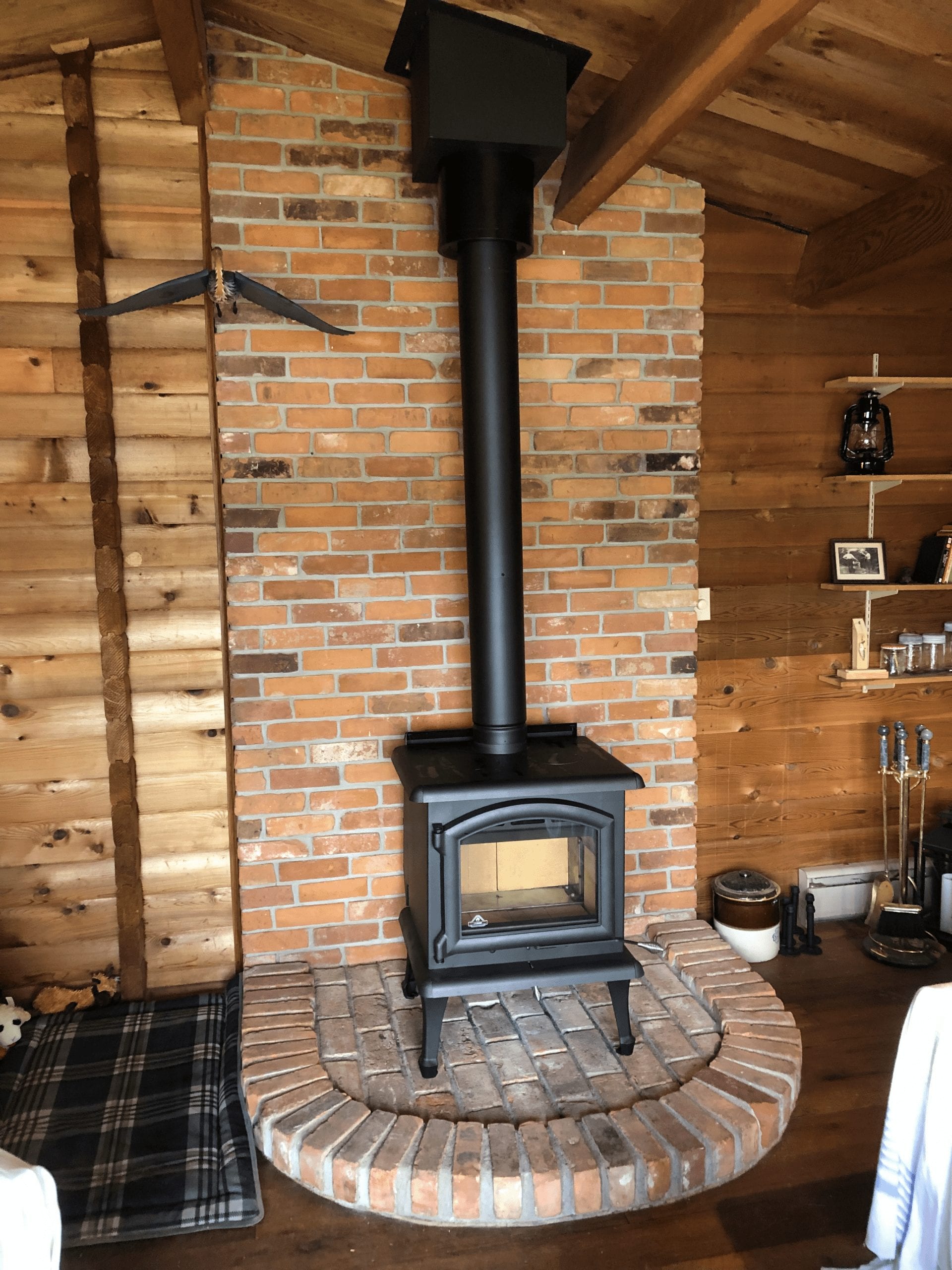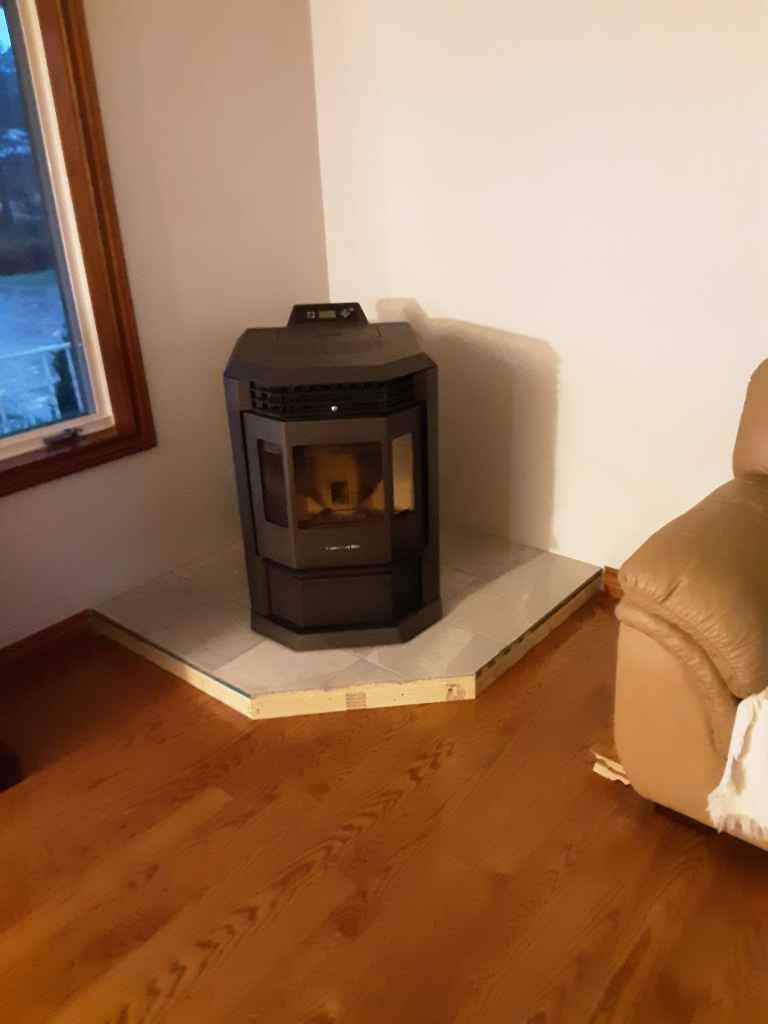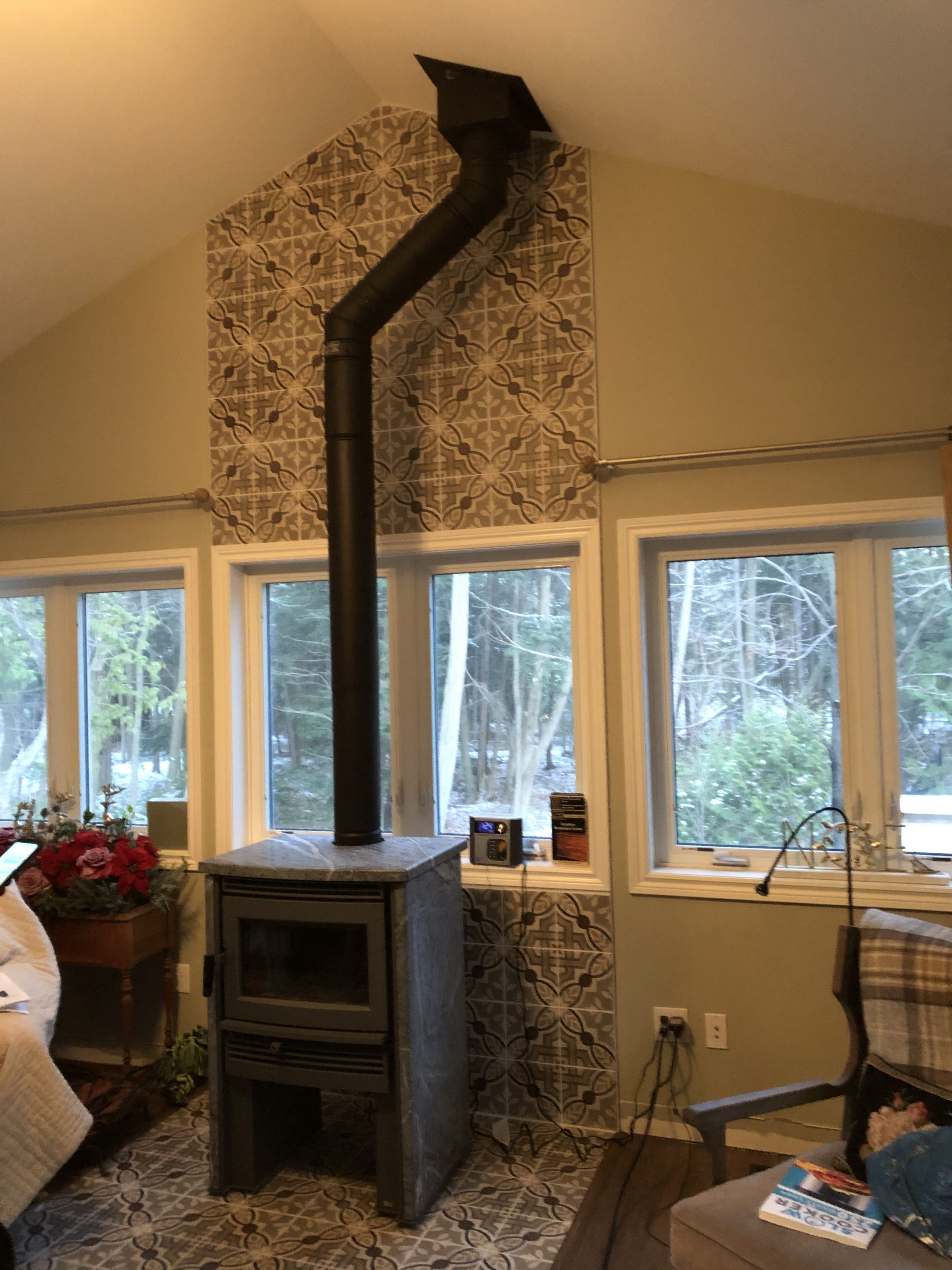 You are interested in a wood-stove!  Perhaps you grew up with one or maybe it is a brand new experience.
Realistically a properly installed wood-stove can be an asset to a home, be it your primary residence or a seasonal get away. 
Of course the wood stove adds warmth, but also can add monetary value to the home, if installed properly.  
There are other benefits and I will try to list a few.
 Heat Efficiency – Wood stoves built today are clean nd efficient when used properly.  The emission of wood is very low and in fact wood is the only fuel source that is essentially carbon neutral.  New wood burning stoves can be purchased that are 80% efficient or higher.  Pellet stoves can push that much higher and the cost of pellets when purchased in bulk from a supplier directly can compete easily with natural gas, propane or oil.  We know reliable wood suppliers in many areas.  Gildale Farms is our favourite pellet supplier. 
 Lower Energy Costs –  I touched on this in the above bullet.  And is a primary reason many put in wood stoves, especially so if you have a readily available wood source.  This is particularly so with the rising prices of electricity in Ontario.  We can obtain many brands of wood stove and our WETT Certified Technicians can install them for you.
Reliable Heat Source During Power Outages 
Some areas in Ontario have less reliable electricity than others, and wood is a reliable and safe replacement.  Others may simply like it as an alternative in case their primary system fails, regardless of reason. It can give a real sense of comfort knowing you and your family have heat.  Remember to call our WETT Certified Chimney Sweeps to help with your annual cleaning.
Cooking Food – Many do not think of this, but in a power outage the ability to cook or warm food is an amazing asset.  Even if the power is still on the stove can work to warm food at no additional cost.  Even a coffee pot can sit on the stove and remain warm.  The less electricity you use, the more money you save!  Our WETT Certified System Advisor can help you find the right stove!  Remember that most stoves can work but a certified one can be less costly and headaches in the long run.
 Gain Real Energy Independence –  It is a trend today to get off the grid and become independent.  Some install solar panels to help in that goal.  Maybe you are not yet ready for that!  Regardless of where you are and your goals, a wood stove can help gain some independence and control.  You can choose from several means to acquire firewood, and maybe if you have firewood it is free!  If not one local supplier that is very good is Bretts Firewood.   
 Create An Atmosphere To Inspire Romance – Let's not forget about perhaps the most romantic feature in a home.  A wood stove or a fireplace with a crackling fire, will create an ambiance that is impossible with gas or electricity.  Sit and watch the flames with the one you love, sit on a bear skin rug, sipping on a bottle of fine wine.  Nothing is much more romantic.  Get PEACE of MIND and call our WETT Certified Comprehensive Inspector for a WETT report.
The Cozy Warm Environment – Realistically no other fuel source feels as nice as wood.  Yes others are more convenient, others are less work – but NONE offer the same feeling as the warmth from a wood stove.  Gathering around the wood stove with family and friends is a classic Canadian atmosphere in our cold winters.  There is nothing equal to it.
Benefits Of Great Chimney – We use the finest chimney available today, which is ICC EXCEL, and do not normally settle for less.  Realistically there is only ONE other chimney in North America that can compete – and NONE of the ones at the big box stores come close.  The chimney is simply safer and is guaranteed for life.  It just gives PEACE of MIND.  We also offer ICC ULTRABlack Double Wall Pipe – the ONLY pipe guaranteed for life!  And simply meeting our goal of PEACE of MIND.  Our WETT Certified System Advisor would love to help with this and our WETT Certified Advanced Technician would be happy to install.  (lifetime warranty is ONLY in effect if installed by a WETT Certified Technician)
Don't Forget The Cleanings – Like any systems, wood stoves and chimneys need care and maintenance.  Can you do it yourself?  Maybe, but should you?  Often times warranty is voided without proof of proper care and maintenance by certified professinal – call today for our WETT Certified Advanced Chimney Sweep.